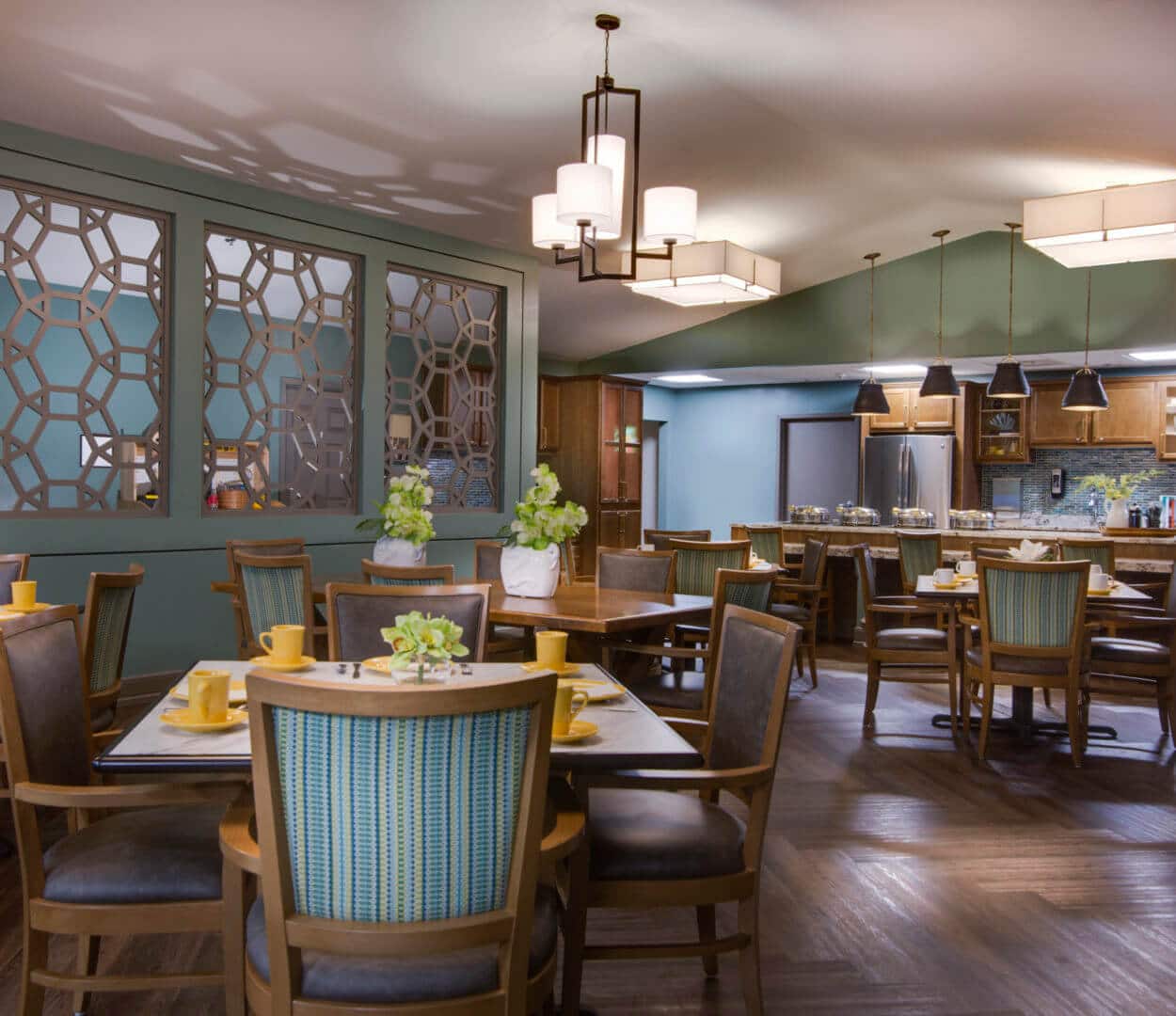 Transitional Memory Care
The close-knit, personal care you need.
Our community offers an innovative level of living, specially created for those who are showing signs of memory loss and need some extra care. Transitional Memory Care at Renaissance North Tampa provides a perfect blend of specialized support and a close-knit setting where residents feel empowered to live life to the fullest. In this uplifting, positive neighborhood, your loved one can continue much of what they enjoy in their current lifestyle while transitioning to an environment that provides options to fit their current and future care needs.
Residents in Transitional Memory Care live more confidently with our dedicated team on hand to assist with daily routines and enriching activities, while families find peace of mind knowing support is always close at hand. Our compassionate team members customize each person's care plan according to their evolving individual needs and incorporate innovative therapies into daily life – such as sensory activities and relaxation techniques. This refreshing approach enhances residents' overall wellbeing in mind, body and soul.
The purposeful design of the neighborhood allows everyone to easily take part in activities, relax in shared spaces or visit with friends. When it comes to dining, residents enjoy a variety of chef-prepared nourishing meals with the option of family-style dining. It's a more connected, more convenient way of life that can truly make a difference for those who need it.
Find your fit with our floor plans.
It's easy to imagine living in the transitional memory care apartments at Renaissance North Tampa. The hard part might be deciding on your favorite residence – they each feature modern finishes, from cabinets and countertops to carpets, fixtures and flooring.