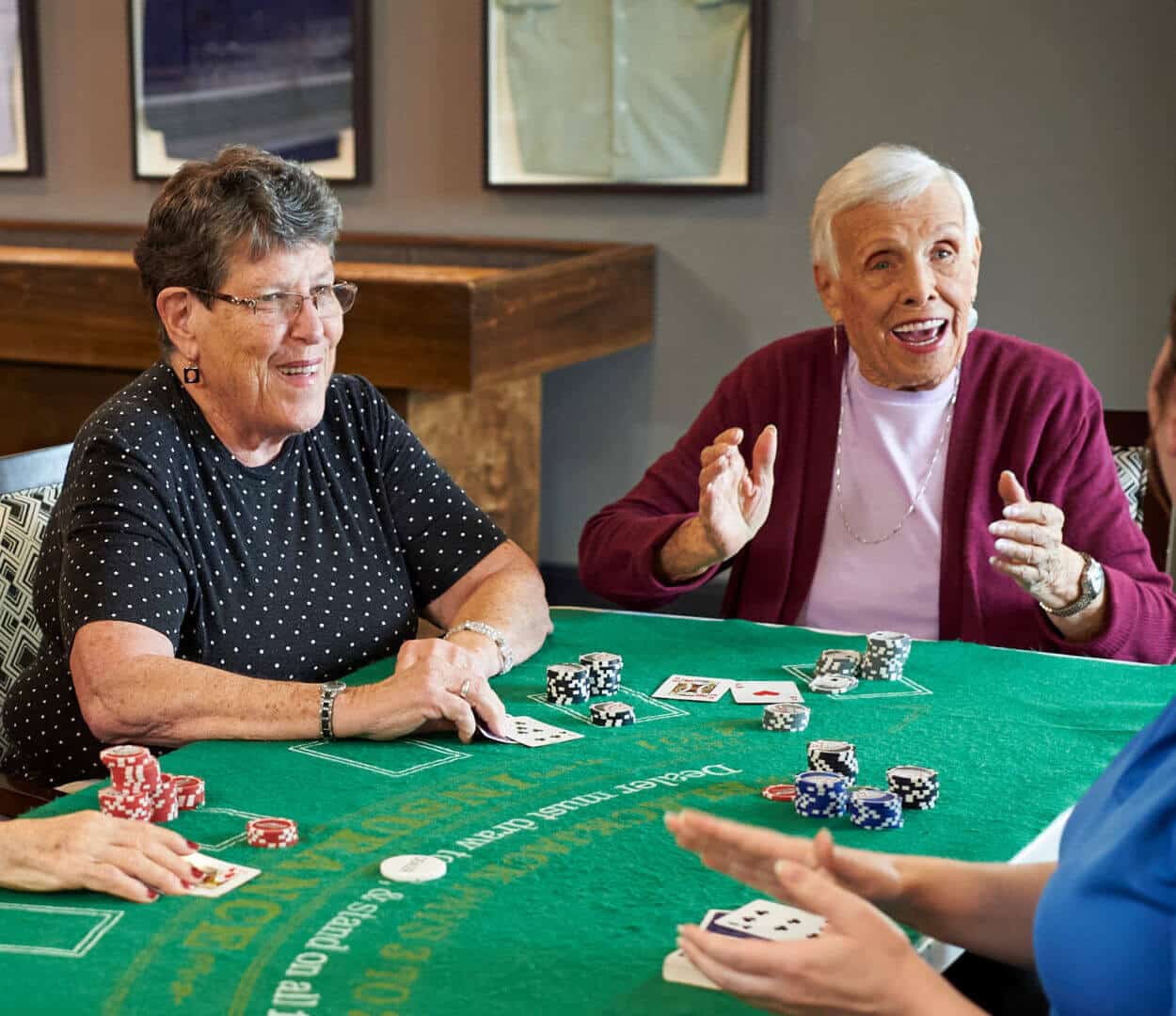 Senior Living Trends Moving To The Future
Communities Designed For Evolving Seniors
Senior living communities are becoming completely different compared to previous generations to accommodate the vibrant, dynamic people they serve. You'll now find retirement communities with a strong focus on social events, excursions and entertainment, not to mention learning and wellness opportunities.
Your Style Of Retirement Living
Many of the latest trends in senior living are already in place at Renaissance – here is some of what you can look forward to:
Location is everything.
The seniors of today are looking to retire in destinations that are not only convenient and relaxing, but also in desirable areas for their interests and tastes. Shopping, culture, fine dining and recreation are a greater priority as senior living becomes increasingly more specialized according to location.
Dining worth savoring.
The dining options at many retirement communities are changing people's minds about how satisfying life can be in senior living. At Renaissance, you'll find restaurant-style, gourmet cuisine as well as flexible grab-and-go options – quite different than the typical "cafeteria" experience some might expect.
Fitness with a twist.
Active seniors are looking for increased options to stay fit and try new things. Communities are beginning to offer more boutique fitness options like yoga, strength training and walking clubs. And as seniors enjoy better health and remain independent longer, communities will continue expanding their offerings to meet their needs.
Technology that makes life better and easier.
Senior assistance technology is expected to become further streamlined in the coming years in a multitude of ways to enhance the senior lifestyle – allowing residents to easily access helpful activity calendars, virtual communication, emergency response options and more. Particularly when it comes to memory care, Renaissance incorporates the latest innovations – for example, "Tovertafel", an interactive game table promoting joyful social connections.
Whole-Person Wellness and Personal Growth
Seniors are recognizing the physical, social and emotional wellness benefits of moving to a retirement community sooner rather than delaying the process until it becomes necessary for an emergent situation. Renaissance makes it more convenient than ever to pursue your passions, get involved and discover new things about yourself and the world – from learning opportunities to art classes to happy hours.
Learn More
Senior living is becoming more exciting and innovative all the time. At Renaissance North Tampa, you'll find ever-evolving possibilities to look forward to, as well a comfortable, close-knit community to enjoy. Contact us today for more information about everything we have to offer.