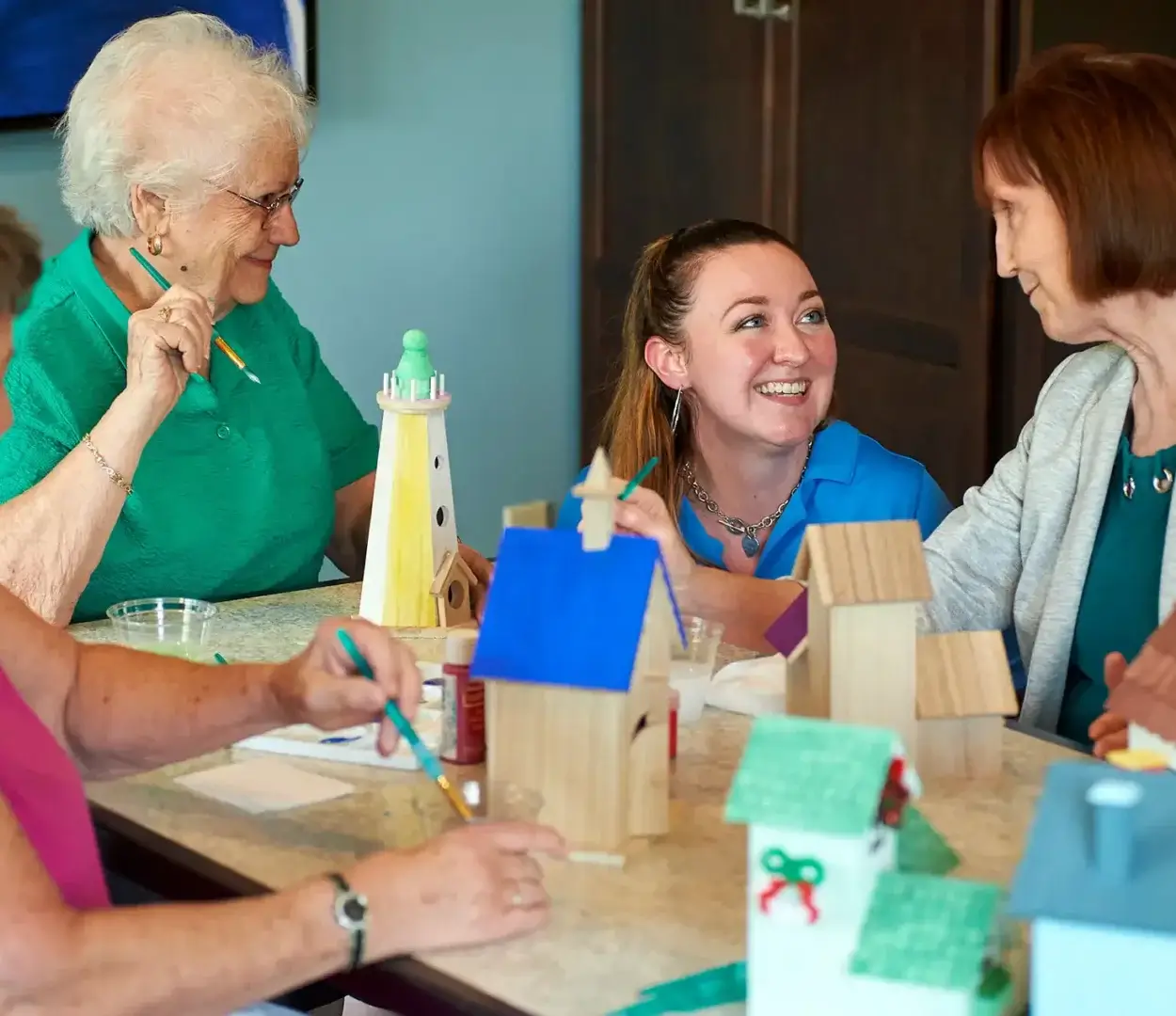 What Does Everyday Life In Assisted Living Look Like At Renaissance North Tampa?
A Supportive Setting Full Of Activities
Wondering what a typical day is like for residents in assisted living at Renaissance? The answer is that it's unique to each day and each resident! Residents can choose an individual routine that works best for them, while benefiting from the strong sense of community and specialized support at Renaissance.  Surrounded by a full range of activities, services and amenities, residents are able to maintain their independence for longer while doing more of what they love.
An Empowering Retirement Lifestyle
Though residents can choose from a variety of options and opportunities, a typical day in assisted living at Renaissance may look something like this:
Rise and shine
Residents decide when they'd like to wake up and begin their day with whatever help they need in getting ready. They can choose whether to enjoy coffee in the peace and quiet of their private apartment or join other residents in chatting and planning the day's activities. Next, it's time to enjoy a healthy breakfast – both restaurant-style dining as well as grab-and go items are available.
Morning
Get the day started off right with some physical activity! Residents are free to walk around our beautiful campus or join a class in the fitness center. Or take our scheduled transportation for shopping trips or other errands without the worry of driving and parking.
Lunchtime
During the midday, residents can have a satisfying lunch, connect with their friends and/or relax in their favorite gathering spaces. With the choice of gourmet, restaurant-style items from either of our dining venues, it's a convenient and delicious way to fuel up for the rest of the day.
Afternoon
Assisted living residents may decide to rest and recharge in the comfort of their beautiful apartment or venture out to find some fun. Renaissance often provides opportunities for residents to play games, take a craft class or enjoy musical entertainment in the afternoon. Or if residents are in the mood for some primping instead, they can visit the on-site salon/spa.
Evening
Residents enjoy a chef-prepared dinner with fresh, seasonal ingredients – then, they often sit outside to enjoy beautiful lake views and lively conversations with friends. Take part in happy hour, movie night or game time – there's always something fun and entertaining to do at Renaissance.
Good night
If needed, our staff is available to help assisted living residents with showering, evening medications and other bedtime arrangements. Through our many opportunities for enrichment and engagement, residents can go to bed each night feeling relaxed and fulfilled.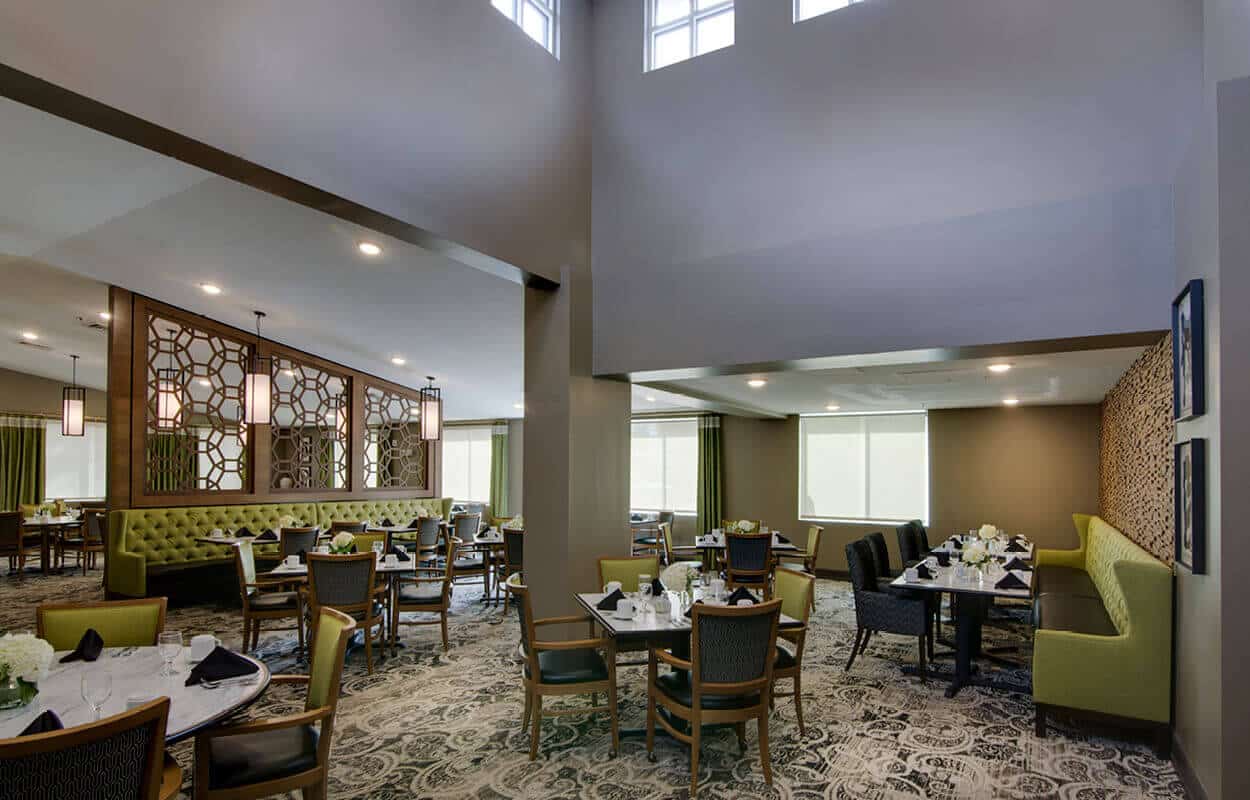 Something to savor.
Dining at Renaissance is truly a treat — with breakfast, lunch and dinner served daily in our beautiful dining room. Enjoy fresh, chef-prepared cuisine in the company of friends and neighbors.
Learn More